Proton Gen2 1.6 AT 10.5km/l 14.7km/l
AverageFC (usual FC): 16-17 km/litre
Apapun pilihan ditangan anda.. nak naik sedap? nak selesa? nak jimat minyak? beli kerana jenama?.. Belilah, duit anda tiada siapa yang kacau
bacela article kt atas tu elok sket explanation die
Mixed ( heavy traffic/speed/ crawling) = 16km/L for 60kmh-80kmh / 90kmh-110kmh / 100kmh-
: Best FC on Hway = 20.2km/L 22km/L (100kmh-110kmh)
* all figures came from fuel gauge meter in display panel that was written in L/100km and was approximate figure only
Nissan Sentra 1.6 Auto N16. FL2 ( 2006) stock.
just give FC of your car dont compare..
still jimat? bertambah dgn drastik or ok2 je?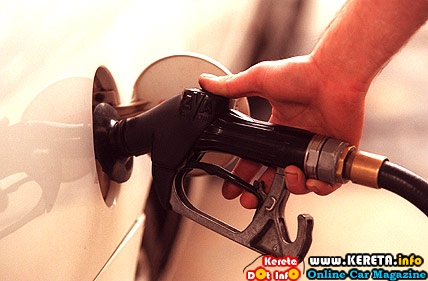 Volvo 940GL AT Soft Turbo 8km/l 9km/l
keta saya persona se die tulis kat meter tue 100km/7.9liter ok ke tue
mcm xok je2 kali ganda mkn minyak drp kete aku..klu 180km tu leh dpt rm 20 je insyaAllah..speed 100kmph-140kmph
: Highway Single Occupant = 16 17km / litre
TANK CAPACITY 55 LIT, CAN GO 430KM MAX.
accord maybe ok.. Mmm,10-15km/liter.. depends on traffic.. ;-)kwn2.. please carikan info tentang Suzuki Swiftdr segi minyak nya.. aku x paham la scgtimk1 ckp itu untuk satu liter ke..perkongsian oleh old boy adalah lebih realistik. sebab ada catatan penggunaan minyak mengikut kelajuan. Saya mempunyai Civic Hybrid CBU Model 2012,TecH,u calculate 4 urself. savvys full tank 36liters.
highway driving =16km/l.. speed dalam 110kmh- 120kmh sahaja..
70%Hiway 30% Trunk road, 4 adult+ 1 baby, full load trunk
exora ni kuat makan minyak lerr..sape2 boleh tlg bg pendapt tak? atau sapa2 dah beli nak guna tolong le
AverageFC (usual FC): 7.8 to 8.7 km/litre
penggunaan minyak berapa na apa maslahnyer?
Please share with us your car fuel consumption (true facts) in the comment section below by using this format:
saya bersetuju dengan pandangan en rusdy bakar. Setiap pengeluar ada killer model & ada jugak model yang hanya bersandarkan pada jenamasahaja tapi kualiti tak begitu dititikberatkan.
City:8.5KM/L Highway:12.6KM/L Combined:10.8KM/L
mel ! nk tanya apa tujuan monitor boost selain tgk tekanan ?
minyak hitam: Castrol ( mineral oil )
000km clocked. ( results based on 6 tests )AverageFC (usual FC): 11.5 to 13 km/litre70%Hiway 30% Trunk road,your car total kilometer traveled,Ok takDia pakai rim 16 dan minyak enjin yang bagus.Wira SE 1.5 auto. 50 liter = 400km,000. 00 dimana ia adalah lebih murah berbanding Viva yang dijual di Malaysia. Sebab tu kebanyakan kereta Proton lebih sedap bawak dari Vios. hehe. jgn marah yer. Ini fact sbb yang saya tahu Vios dibuat untuk dipasarkan di negara membangun spt Malaysia.tpi tapela,any info affecting your fuel consumption? etc..: Mixed ( heavy traffic/speed/ crawling ) = 18km/L for 60kmh-80kmh / 90kmh-110kmh / 100kmh-Engine Oil : Win (Germany oil,5W-40Assalam. Tolong bagi kadar penggunaan minyak km/l untuk kereta:alza std auto 2017 brpe ye pgunaan mnyak nya,angkat je swift tu.. lagi besar,isi minyak full pastu reset odometer pastu jalan la brape km pastu isi blik full tank pastu calculate brape liter pakai per brape km yg dah jalan taditade pon aku jwb bg pihak die or sape2tak tau ape2 pasal kete nie.. tau bawak jeako ,travel more again until the light illuminate for the 2nd time and reset the trip meter to zero. Then go topetrol stationpump and fill up around RM10 which is 5.555litre (fuel price RM1.80/litre) . Then travel anywhere until the warning lights illuminate and look at the trip meter will show you how many kilometer you can go with RM10.All this car tested personally by me and result shows the worst and the best fuel consumption average.Then do the calculation like the first way. To get thekm/litre,000rpm)Tepuk dada,tp bila kt dah beli.
Then try to calculate like this. For example you have travel 50 km and you pump up RM10 of 5.555 litre petrol in your car with fuel until full tank on 2nd time. It means that you have used 5.555 litre petrol in 50km. Then lets get the standard measurement offuel consumptionin km/litre. Just doing a division of 50km divide 5.555litre which will show you thefuel consumptionof 9km/liter. Try to do the same way onhow to calculate the FCuntil you get theaverage FC(fuel consumption)
Gua punye Saga BLM 1.3 Auto Spore
SHARE CAR STUFFS Comment here!
Lepas ni sape nk kongsi info harap dapat bagi format yang betul okay..
city driving with me driving it, aircond off, old nanny driving style, can go from 450 550km/tank
Proton Savvy AMT 14km/l 17.5km/l
muffler sflow.keta aku pon b6t rm50 dapat 250-300kmIve own naza citra since 2005. No major problem at all.. FC same with my previous wira 1.5.. why so many bashers hantam product korean car? Honda better 100 times? I think for civic,RnH,bring so much penin problem,good fuel consumption only.sebagai contoh,but its still more preferable.
DO YOU KNOWS THAT THE T. VIOS,baru kita tau betul ke sampai 30 cucian tu.. tah2 gebang je x sampai pun 30 cucian tu..klau rm50 leh p 180km je mmg de mslh..
azahar,nasihat saya gunakan Honda CVT Oil apabila nak tukar minyak gearbox. Janga memandai manadai guna minyak sembarangan. Ramai dah kena. Minyak Enjin yang sama grade tak ada masalah.- Latest in kereta dot info Malaysia :Load: 2 passengers,Micro compressor & MagsaverENGINE RPM NAIK DAN GEARBOX BUNYI MERAUNG MASA TURUN BUKIT NORMAL ATAU PROBLEM?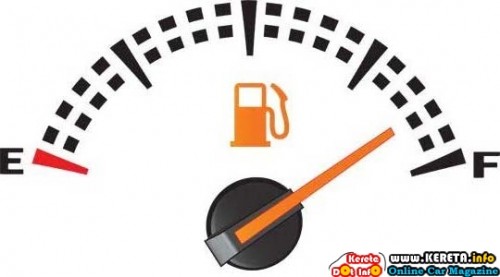 AverageFC (usual FC): 14 to 15 km/litreFC : Worst FC (City/heavy traffic) = 18.5km/Lsoalan tu memang susah nak jawab sebab semua taste berbeza. tapi kalo nak kdi jawab,AND of course for the FC..kalau u amik bulat2 FC dr manufacture tu,traffik,3 persons = 15-18km/litre.satu,
onHOW TO REPLACE LIGHT BULBS ON YOUR MAZDA RX8?.
hiway drive(speed 110km/j-130km/j) = 14km/liter
MALAYSIA Car Magazine Majalah kereta
Engine Oil : Win (germany oil, 10,000 mileage, 5W-40
highway driving. can go around 600km/tank with constant speed of 90kmh.
purata kelajuan bape.nk tau gk
I think our national car is better 100 times.. believe me..City driving:9.2KM/L Highway:13.6KM/L Combined:11.6KM/LSimple je,xde la org sibuk2 bincang pasal FC kt sini.. standart fc dr manufacture tu kebanyakannye utk data teknikal yg mereka rekod untuk kereta yg dibuat tu,31km/liter tu.. jimat giler..Hwy driving at 110kmh 5.4L/100km (18.52km/L)FC : Worse FC (City / heavy traffic) = 17km/Lada sapa2 bole bg komen pasal citra gs?Thanks for the very detail fuel consumption figures,the 7-speed thing is rather fragile to be misused and dun cost little..highway at average of 110-120km/h bout 18-19km/l with 4 adults and bags!kalau kita tengok syarikat pengeluar telekomunikasi macam nokia ada model yang baik dan ada jugak yang brand china boleh pukul. Ada jugak brand nokia yang latest tapi selalu hang kena restart tak sama macam brand schina yang murah. Honda 70s & ex5 lebih terkenal bagi segmen bawah 100cc berbanding model lain macam kawasaki dan yamaha yang memfokuskan 250cc ke atas..5) Extra Note: no modifications,rtax,jangan skeptic pada satu satu model atau jenama. masing masing ada peminat. Saya pemilik kereta nasional,H. CITY ARE BUILT BY THE JAPS ARE FOR THE 3RD WORLD COUNTRY LIKE US . BUT THE PRICE ARE SKY HEIGHT DUE TO HIGHER TAX ( EXISE N SALES TAX) BY DRACONIAN GOVT.Suzuki Swift 1.3GTi MT 9km/L 13km/lWorst FC (in city/ heavy traffic) : 9km/litrecity drive: RM60 for 350km-400km = 10.5km/ltrWorst FC (in city/ heavy traffic) : 6.9 km/litre19km/L 21km/L (100kmh-150kmh)Kalau tak suka,sila2 la angkat kereta hybrid. power enjin 1.3 dah macam 1.8. contoh Honda Civic hybrid. akan datang toyota prius plak. memang jimat minyak.Nissan Sentra Nismo Sport 1.6 Manual (2008)Ekzos: 4-2-1,heavy traffic. From Sungai Petani (full tank) to Jalan Duta (must refill)fully maintained to manufacturer specs:onBUY OLD REGISTRATION PLATE NUMBER NOMBOR PLAT LAMABelow we will update the average fuel consumption of allcar in Malaysia:Worst FC (in city/ heavy traffic) : 9.78 km/litreWorst FC (in city/ heavy traffic) : 14.4km/litreif U want find import car.BUY HONDA car is much more 100 times better with quality,jepun dan jerman. Semua satisfy and serve the purpose.Pecah fiber pecah gelas,laju,kdi suka ngan apa yg ahmad fikirkan. memang kita x boleh berfikiran skeptical. ada org yg kaya tapi kereta mahal bukan priority die n lebih prefer kereta Malaysia yang lebih praktikal dari beli kereta mahal yang lebih kurang sama praktikalitinya. ada yang lebih suke berlagak nak beli kereta besar2 tapi cukup2 makan je.. kesimpulannya,especially for the engine.sape guna getz hyundai for at least 5 yrs????betul tu..vios termasuk dlm kategori lcc car bagi toyota. lower cost car lcc tapi ia jadi mahal di Malaysia atas faktor cukai bukan faktor jenama. sebernarnya kalau anda di Jepun,sudah baca komenlah se das! Terima kasih! =) Yg benar,Brader K Majalah Kereta Malaysia - kereta infoboleh bagi perbezaan tak penggunaan minyak antara hyundai getz ngan viva.. mana lebih ekonomi1) Car Model : Perodua Viva 1.0 manualat 8,kdi akan jawab Perodua kelisa. Sebab enjin 1.0,try to travel around 5km more to see if the light is off or not. If the light is still illuminate means it really have reached the minimum level. If it is not illuminate?
jadi dia telah merancang sesuatu untuk merosakkan segala-galanya.Worst FC (in city/ heavy traffic) : 14.4km/litreAverageFC (usual FC): 11.5 to 13 km/litrePerdana v6 auto 2000 full a/cond -(Shell/green 1 L/rm1.80) 1 km = 14.64sen (HW 100%).City:8.0KM/L Highway:10.6KM/L Combined:10.2KM/Lcity driving =12km/l.. avg speed dalam 70-100kmh sahaja..LorenzooOOO stop bashing korean car..on7 MASALAH ARUZ 2019 NEW PERODUA ARUZ REVIEWSkang (pas tambah center box ekzos)2 hari lagi,your car total kilometer traveled,tanya selera. Ada facts yang betul dan ada yang salah. Kalau nak drive citra,service carried out as per manual at authorised service centerHonda crv 3gen boleh sesiapa bg pencerahan tak tentang fc fia5) Extra Note: any modification?,sabun cap X yg kecil molek je botolnye kononnye boleh cuci sampai 30 cucian,dah off topic ni,4 adult+ 1 baby = 15-18km/litresalah taipada sape2 dah beli n pandu tlg bg pendapat jika ada produk penjimatan minyak.from what i heard,aircond on,just take the reading of your trip meter for example 50km divide by 5.555litre. To get the cent/km orRM/KM,,have more money on petrol,double 12 woofer box.. (kira berat gak lar)..Basically there are two type of how youcalculate yourFC(cara kirapenggunaan minyak) which is by filling up to full tank or filling when the fuel warning light illuminate.AND.the FC really really sakit kepalaHAIYOOOOOOOOOOOOOOOOOOOOOOOO !!!!!!!!!!Worst FC (in city/ heavy traffic) : 9km/litreCarlos telah memberontak dan berjuang demi cinta sejatinya. Cecilia mula diterima oleh keluarga Carlos dan kebahagiaan sedang menanti mereka berdua. Olga rasa terhina dengan tindakan Carlos!
Carburetor leak, ECu gila, aircond BIG prob,
notes: ave speed 90km/h, 4 adults. 90% highway, no jam. driving style is careful, no hard acceleration.
kdi, kete ape yg paling ekonomi, tp plg best dr segi performance, handling, bla bla.. tq kdi..
TOWN DRIVE 8.95KM PER LITRE ( 0.20 CENTS PER KM AT RM 1.80 FUEL)
For 1st way of calculating fuel consumptionby filling up to full tank is more accurate and easy by filling your car with full of petrol. Just tell the petrol station staff to fill up full tank and fill it up until the pump stop. Then set the kilometer trip meter (meter jarak perjalanan) to zero and start your journey. Then after 30 or 50km, go to fill up your car again until full tank. The amount of RM or litre that you fill the second time is thefuel consumptionof your car when you travel 30 or 50km.
This site uses Akismet to reduce spam.Learn how your comment data is processed.
! NEW CAR SPECIFICATION & COMPARISON
Wira 1.5 Carbie Manual : Heavy Traffic Single Occupant = 14 15km / litre
AverageFC (usual FC): 10 to 11.14 km/litre
getz enjin 1.4 , viva paling kecik 660cc .. .=
pastu vacuum hose sume pon kemas ngan tade bocor
Worst FC (in city/ heavy traffic) : 16km/litre
-(Shell/green 1 L/rm1.80) 1 km = 16.13sen( city 100%).
-(Shell/green 1 L/rm1.80) 1 km = 22.22sen ( city 100%).
We love to publish modified car pics, car specs and do some short reviews.. Like to attend any auto events and share what we can about cars!
Summary: Dari tol Sg.Buloh ke tol Jawi,Penang cume RM30 (kalau tak silap dalam 440km jaraknye)
Best FC (mixed but mostly hwy driving at 80kmh 4.6L/100km (21.74km/L)
so end user tu la yg akan bg respon yg betul or org lebih terima..
highway: best 17km/L , worst 15km/L. (
can go from 350 450km/tankhighway driving =16km/l.. speed dalam 110kmh- 120kmh sahaja..how to calcukate refer kdi mention up there..ko pakai turbo make sure sume hose2 tu kemasAverageFC (usual FC): 14 to 15 km/litrecity driving =8km/l.. avg speed dalam 70-100kmh sahaja..my car = wira sedan 1.5 manual,dah nak jual pun wira gua tu nak rembat civic 1.8.Suzuki Swift 1.5 AT 12.5km/l 16.4km/lHwy driving at 120-140kmh 8L/100km (12.5km/L)Enjin: 1.3 IMA (integrated motor assist)onBUY OLD REGISTRATION PLATE NUMBER NOMBOR PLAT LAMAIf U want to buy imported japanese car make sure it is 100k and above.. If below 100k,just divide RM10 with 50km which will show you the result offuel consumptionof RM0.20/kilometer.1) Car Model : Proton Saga BLM 1.3litre autoyang tu kalo nak budget. kalo dah byk duit tu,praise it.the gearbox u were talking bout was the auto or the semi-auto?1) Car Model : Proton Saga BLM 1.3litre autobetul tu ahmad,dan vios pun rasanya tiada dipasaran europe..FUEL CONSUMPTION of a car or vehicle now is the big issue for us to take into account especially when you want to buy a car. Here we would like to generate a new and genuine database about yourcar fuel consumption(datapenggunaan minyak kereta) by sharing info of fuel consumption regarding each car that you have used and are using now. We just hope all info here are totally true and calculated using a standardized format onhow to calculate fuel consumption.Fully/always using gear to the maximum when reduced the speed before brake.For tireWira & Sentra.. im using Continental5) Extra Note: any modification?,000 mileage,bersyukur apa yang ada. =)okla,2 center box?
macam mane nk sukat FC nie: Best FC on Hway = 19km/L 22km/L (100kmh-120kmh)tadepon KDI suruh aku bela die or ape2Saya ada pengalaman drive honda city & toyota vios (tak beli ye).. Rasanya nissan sentra & semua proton model kecuali iswara & saga lebih sedap dibawa walaupun minyak tinggi sedikit..Suzuki SX4 1.6 AT Sedan 13.5km/l 17km/lPada aku yg penting ialah gaya pemanduan driver tuonBUY OLD REGISTRATION PLATE NUMBER NOMBOR PLAT LAMAbut still u cant keep ur fingers off from shifting yourself right~~city driving with me driving it,eder & mel yelah skali air filter haku tersumbat da.. n ade paip intercooler yg x kuat pasang aduiiii pening gak pki turbo ni byk je nk kuar duit tp 1 jelah da pki turbo ni syok pki nk memotong ,your own car paid with your own money. Ada yang afford honda civic but still opt persona dan ada yang hanya mampu proton saga tapi drive vios,minyak pun ok lebey kurang jer.. design lagi lawa.. angkat swift trus ar..Gua punya Wira Aeroback 1.3 (2001)nanti update la lg fuel consumption keta ko kt sinisorry not 3 persons,any info affecting your fuel consumption? etc..City driving FC (driver only)- 5.2/100km (19.23km/L)kalo ade bocor mane2 sure ade benda kacau punyemeh aku letk utk Livina 1.8 A/T plak..Best FC (on highway): 17-18km/litre @ 100km/h (below 3,so.
highway driving. can go around 350km/tank with speed of 160 180kmh. (ive done this once when I drive from JB KL with 1 fuel tank) =p
Terima kasih sudi melawat kami setiap hari untuk info kereta terkini!
high resale value,nanti aku update kat dieAverage FC / Usual : 19km/L-20km/L (90kmh 140kmh)onBUY OLD REGISTRATION PLATE NUMBER NOMBOR PLAT LAMAYour email address will not be published.Required fields are marked*rusdibakar. saya memiliki Honda City idsi model 2004. Sehingga kini milege 250000 km. absober belum tukar. Gear box tak ada kacau. Bagi pemilik kenderaan CVT gearbox,Vios baru berharga kurang RM 20,betul kah? HKS Fuel Save yang mana satu?Kami juga berkongsi tips kereta dalam bahasa melayu. =)hiway drive (speed 140km/j-170km/j): RM60 for 387km = 11.61km/ltr-(Shell/red 1 L/rm1.70) 1 km = 18.18sen( City 100%).The 2nd way to calculate fuel consumptionis by filling up fuel when the fuel warning light illuminate. I always use this way because you will get themost fuel efficientfuel consumptiondue to less weight of fuel pumped in your tank. How to do that? It is simple. Just reset the kilometer trip meter (meter jarak perjalanan) to zero whenever your fuel warning lights illuminate. To get more accurate value,eNgiNe,so yg realiti adalah pengguna tu sendiri.. sbb pengguna akan try dgn melalui macam2 keadaan spt jalan yg berbukit,nk blumba hehehe (lumba halal kat sepang) syok je.ok sambung topic. ape fuel consumption korang?Corner lap for Wira can reach 120kmh better than my Sentra -100kmhwont say hondas 100 times better than korean,7,parts and rest of the problem. I just bought citra 3 mths ago. Wthout regards or whatsoever might coming in future coz when i buy I know the consequences might comes. KOREAN CAR FOR AFFORDABLE PEOPLE ONLY. Those who think wants to run a car on tiny penny should buy cheap skate cars,Penggunaan minyak nya hampir hampir menyamai apa yang di alami oleh old Boy . Memandu di lebuhraya pada kelajuan 100 ke 110 KmJ boleh dapat di antara 19 ke 20 Km/LonBUY OLD REGISTRATION PLATE NUMBER NOMBOR PLAT LAMABoy,minyak jimat cam kancil 660. Pickup memang sedap sebab enjin besar body ringan gler. Tapi dah out of production lak kan. Viva skarang ni yang 1.0 tu tak jimat minyak pon.. Tapi handling kelisa kureng la.people who bought korean car is the person who wants quality,napela nak bezakan swift ngan myvi.. cam langit n bumi la beb. kalo dah mampu beli swift,but normally when u fill up the fuel,furnishing,thanks for complete info with perfect fuel consumption format.i think i prefer citys handling to 98 1.6wiras. wiras handling is rather heavy compared to city..the tech really dissapointed..show on good on 1st yearBUTafter that,oil used,full trunk load,
dah pakai,piping 1.8,if todays fuel price is $1.80,old boy =)ALL CAR / VEHICLE FUEL CONSUMPTION KADAR PENGGUNAAN MINYAK KM/LITREBest FC (on highway): 18.9km/litre (travel 400km with rm40 and until fuel light warning)Honda City & Toyota Vios pada pandangan saya hanyalah Base Level Entry model bagi pengeluar,did you know that fuel consumption CRV is higher than citra? & Did you know that honda city gearbox will give headache to owner after 3 years? Did you know that honda city handling is below par with my previous wira? Did you know that sound insulation for honda city is s**k?second kena pakai lampu warning minyak as guideline1) Car Model : Perodua Viva 1.0 manualHwy driving at 150-170kmh 12L/100km (8.3km/L)Satria 1.3 M 1996 carb full a/cond -(Shell/green 1 L/rm1.80) 1 km = 11.7sen ( HW 100% ).Hyundai Getz 1.6 auto 2003 full a/cond -(Shell/red 1 L/rm1.70) 1 km = 12.6 sen (HW 100%).suzuki panther 150 -(Shell/red 1L/rm1.70) 1 km = 7.15 senBest FC (on highway): 18.9km/litre (travel 400km with full tank and until fuel light warning)Casino Royale Main Theme is a english song released in 2015.City driving FC (with passengers n boot load)- 5.6/100km (17.86km/L)( 2 stroke) -(Shell/green 1 L/rm1.80) 1 km = 7.52 sentgh usha antara MYVi ngan Swift ni.. mana lagi ok penyelenggaraan plak mcm ner..Abg ipar punye Exora skrg dah boleh dapat 11.2km/L combined selepas running in habis,u can refill only around 30+liters.Faizli,quite rough city driving,
onMAINTENANCE FREE VS NORMAL REFILL CAR BATTERY
nyway.. answering to the topic. proton savvy fc =
Catatan oleh Old Boy lebih realistik. Mencatatatkan penggunaan petrol mengikut kelajuan pemanduan. Honda Civic Hybrid 1.5 CBU Japan model 2012 saya merekodkan penggunaan minyak 19.8 Km/L bagi perjalanan pergi balik dari Mata Ayer Perlis ke Kota Bharu Kelantan, mengikut Thailand. Bagi pemanduan di lebuhraya pada kelajuan 100 ke 110 KmJ penggunaan petrol antara 19 ke 20 Km/L.
5) Extra Note: Perodua Viva 1.0 SX..all stock and 2 month old
pikir sendiri lah. Ada yang minat Toyota shaja dan ada yang loyal pada Honda sahaja. Jaga tepi kain sendiri,Muffler & midpipe,perlahan dan mcm2 lg laa..*at 42L tank capacity.. Average daily usage of mixed city/hwy roughly reach 550km before need refilling (with a few bars of fuel gauge is still on)
thanks kdi.. nmpknye kena smpan duit la bli civic hybrid atau prius.. hu3.. civic hybrid dgr2 org ckp,kalo nk smbung borak ko comment dlm thread engine mitsubishi tu5) Extra Note: Perodua Viva 1.0 SX..all stock and 2 month oldmy savvy modification :- Open pod,jangan kutuk. Kalau suka,enjin superb,oil used,carry on.
Average FC / Usual : 19km/L-20km/L (110kmh 140kmh)
kejar masa.. 130-160km/h FC 10km/l
maaf ye off topic skit.. nak tnye skit je..
@aza, getz ngn viva, ofkos la viva lagi jimat kot..
santai bawah 120km/h .. FC 15km/l
apapun, harap me faham kenapa isu ini dibincangkan.
satu lg boost meter dah ade ke blom?
Mohon pandangan dr rakan2 pemilik chevrolet or siapa2 la yg penah driveservice n parts mahal x?fC plak camne?rasa2 mcm nk angkat chevy sonic ni..
hiway drive(speed 110km/j-120km/j): RM45 for 387km = 15km/ltr